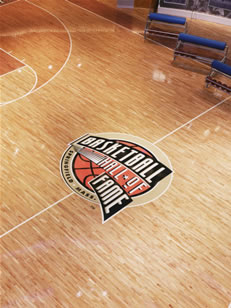 Our premier galleries feature wood, synthetic and performance floors unique to the flooring industry. Each facility features over 40 different floor systems for visitors to walk on, jump on, dribble on, bounce on and gaze upon. An experience which is paramount to making the proper decision when choosing a floor surface.
A visit to the Gallery is our way for architects, facility managers, owners and end users to fully explore all the design, performance, appearance and life cycle features that go into a floor system as well as a fully array of species and design options. Aacer has put an enormous effort into research and development of the latest sport, commercial and residential surface technology. Most importantly, each space is more than a showroom, it is a way to ensure you are selecting the floor that meets your needs.
Aacer continues to strive at being the premier supplier of innovative and high-performing flooring and as always we look forward to being at your service.
Here are some of our customer galleries:



Miller Flooring Co.
827 Lincoln Ave.
West Chester, PA 19380
1-800-821-8611
http://www.millerflooring.com/





FLR Sanders
31101 Baugh Street NW
Princeton, MN 55371
1-763-633-1170
To Schedule an Appointment: Click Here