PowerPlay™ LP is a low profile performance sports floor system with shock absorption and resilience at the highest value. This unique combination of high performance, economics and short installation time makes it an attractive selection for both athletes and owners in competition gymnasiums, multipurpose rooms and dance floors.
Precision-milled Aacer MapleAacer's straight line cutting, in line moisture monitoring and a climate-controlled facility help to eliminate bowed boards, improper wood moisture and exposure to adverse humidity.
Pre-engineered PowerPlay™ PanelsPowerPlay™ factory assembled subfloor panels with resilient pads pre-attached
Resilient Pad1/2" TriPower™ resilient two-stage pad or EcoDIN pad
Heavy Duty Concrete Fastener
PowerVent Advanced Airflow OptionPatented PowerVent Advanced provides balanced humidity, maximum ventilation, and moisture detection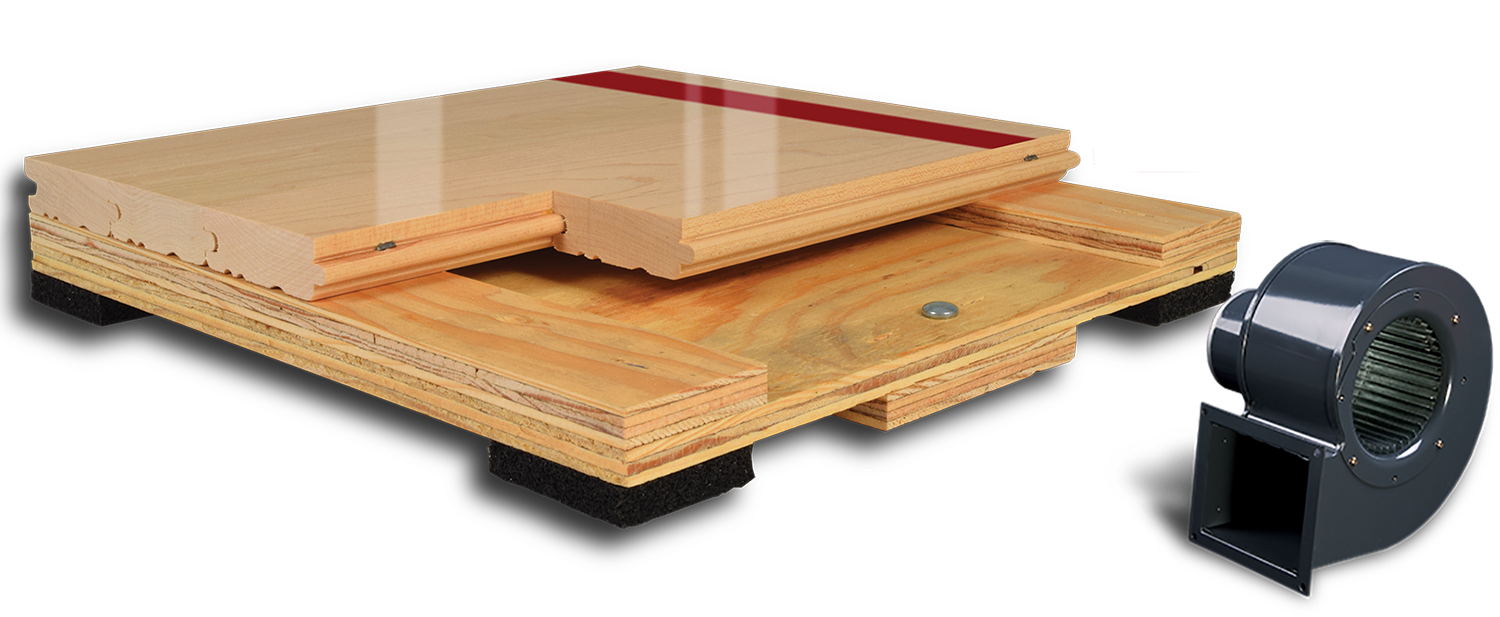 Rollover the image for more details
Features and Benefits
Fixed Resilient system
Other PowerPlay Systems available:  II, TP, VLP
Quick & easy to install
Enhances athletic performance
Can tolerate a wide range of changes in environmental conditions
Ideal for field houses, gymnasiums, dance floors, stages and multipurpose rooms
Representative Installations
Edna Drinkwater School, North Port, ME
Sacred Heart School, Falls City, NE
Kanawha City Recreation Center, Charleston, WV
*This is a partial listing.  Contact your Aacer representative for additional installations.