J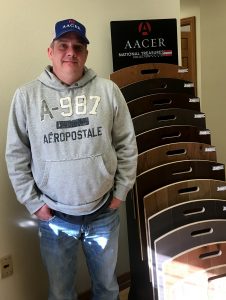 oin us in welcoming Andy VanDeLaarschot to Aacer Flooring's Accounting Department.  As Cost Accountant, Andy's primary focus will be on inventory accuracy and costing of inventory.  He will work closely with production, shipping and customer service to ensure accuracy for our customers.   Andy's experience in accounting and finance principles plus his aptitude to analyze and report data were clinchers in selecting him for this position.
In his free time, you'll find Andy outdoors. He enjoys hunting, fishing, camping, boating – basically any outdoor activity.
Andy can be reached directly at 715-582-1235 or AndyV@aacerflooring.com.